Free Downloads
Stitch Guide / guide des points

Easy peasy...A downloadable how-to resource for all the stitches included in our embroidery kits. For personal use only. Have fun! Fold in thirds, then fold in half to create booklet.

Instructions

If you ordered our pre-printed fabric, lost your instructions, or need a refresher, find our instructions in English and French here.
Patterns
These patterns are available as a free download. Please share, distribute, use for personal use. I respectfully ask that you:
- Stitch with mindfulness and respect for their meaning -
- DO NOT SELL the digital pattern or physical objects made from these patterns -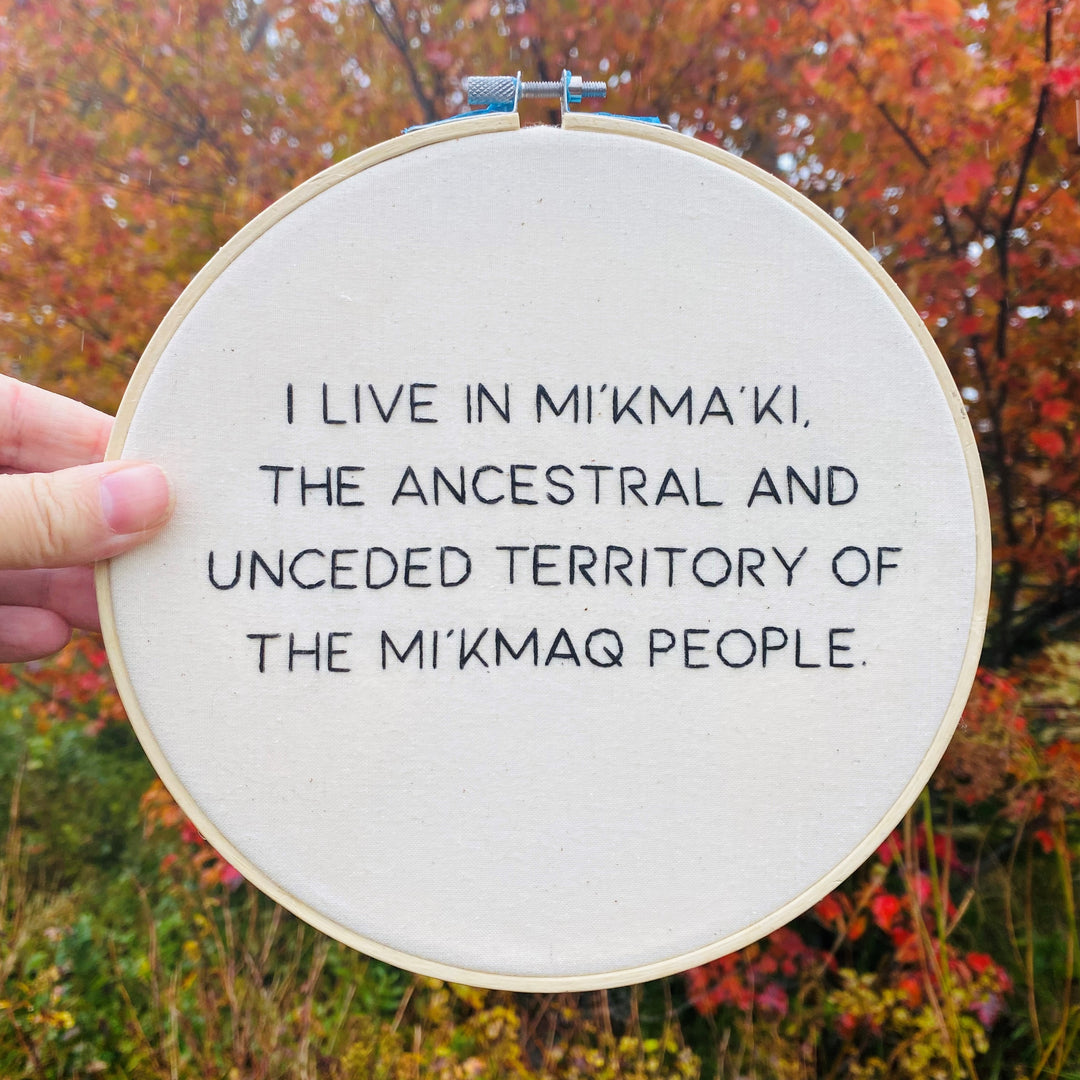 Created for national Indigenous People's Day, and shared freely upon request. I live in Mi'kma'ki, but if you would like a version for your own region, please email me the content (I live in ___________ the ancestral and unceded territory of the __________ people OR what is customary for your region) you would like and I will do my best to create a customized download for you.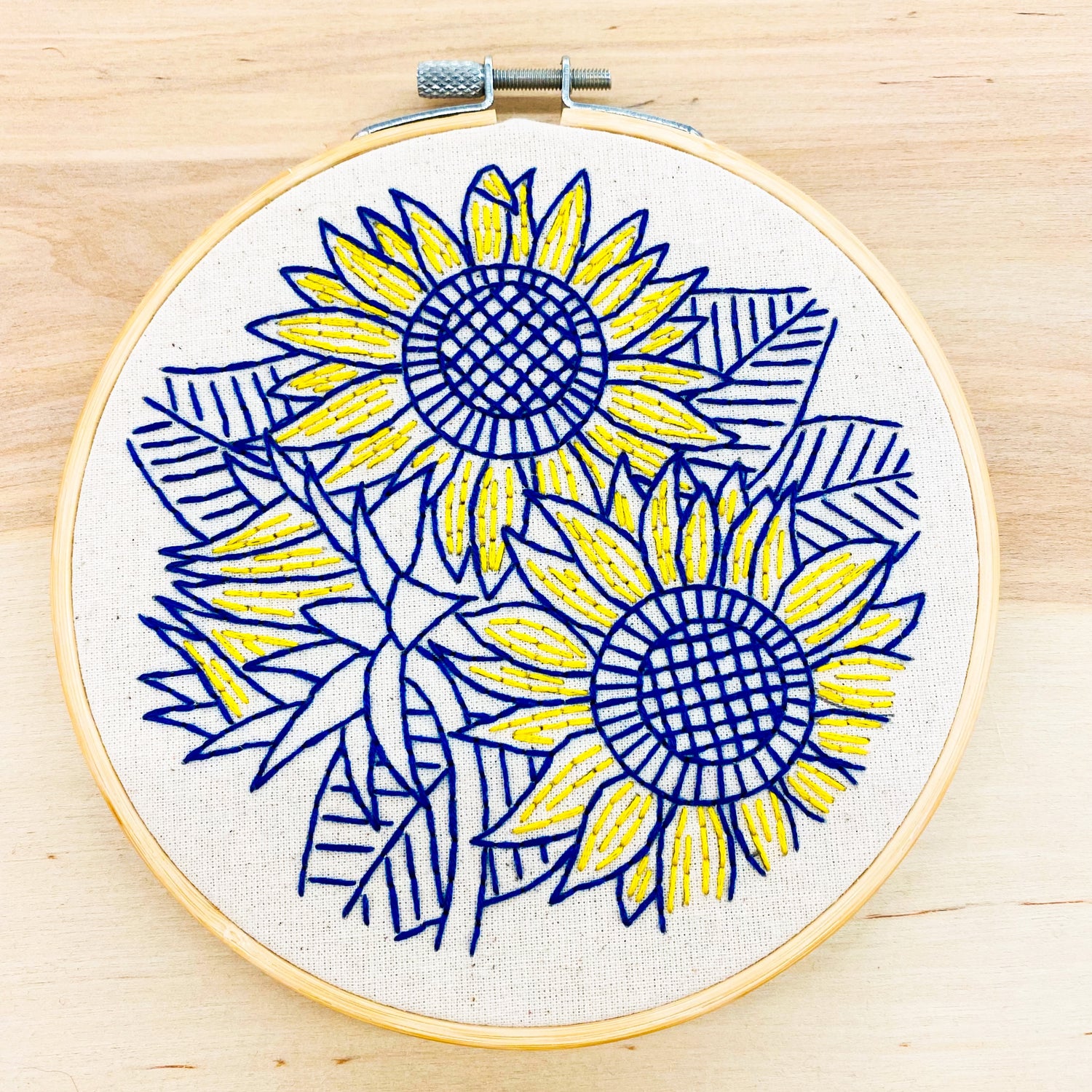 Every dollar from the sale of our Sunflower pattern (Complete Kit, Pre-printed Fabric and PDF Download) has been donated to Ukraine's Come Back Alive. A total of $6112 CAD was generated and donated through this fundraiser. Hook, Line & Tinker contributed the cost of materials, credit card fees, shipping cost deficits, and labour.

The war is far from over. Although we are no longer raising funds, we hope to continue to maintain and expand awareness by offering the pattern as a free download. Please continue your support for the people of Ukraine. WAYS YOU CAN HELP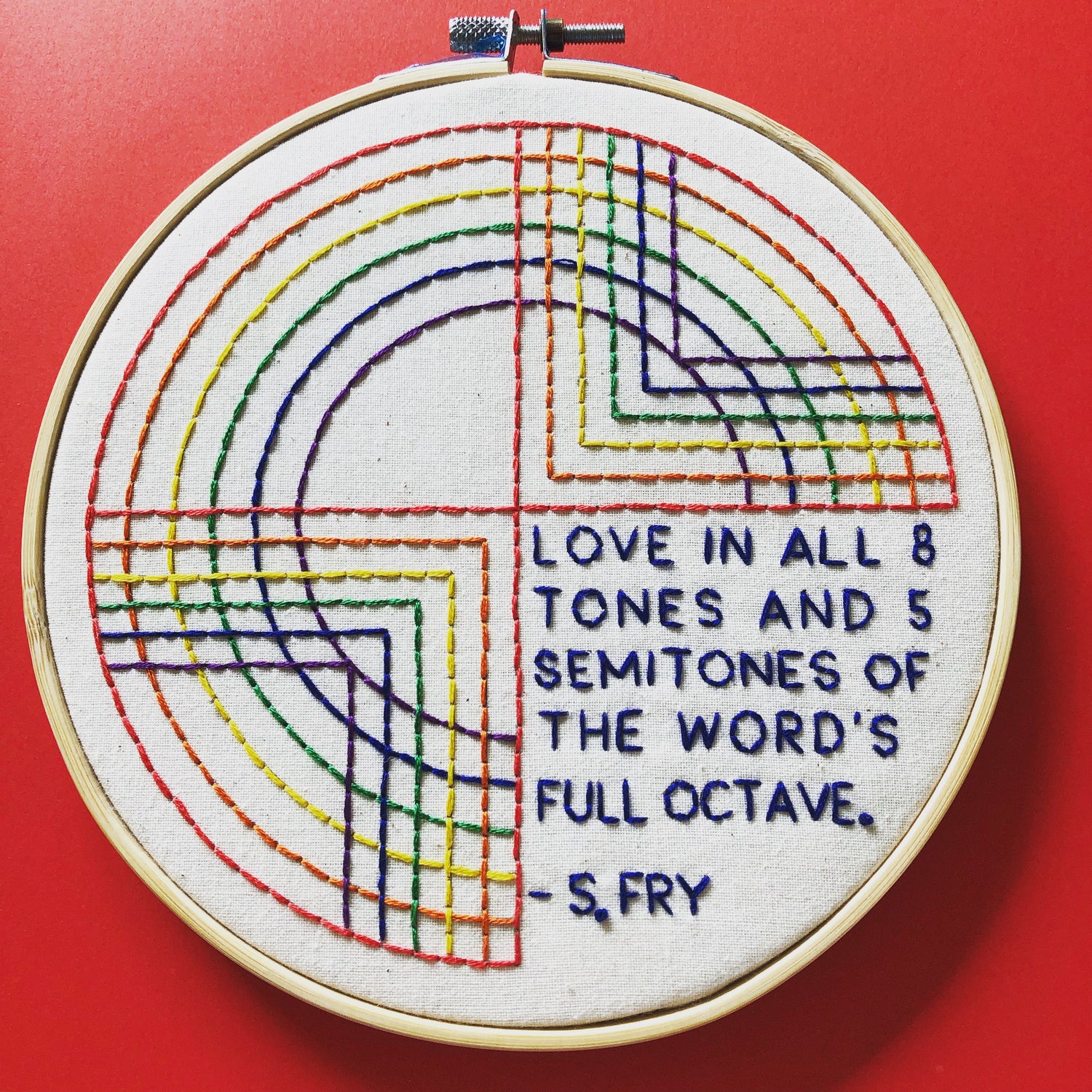 This quote from Stephen Fry is one of my favourites of all time. "Love in all eight tones and five semitones of the word's full octave." It's a universal message and reminder that love comes in all colours of the rainbow. This design is very first time stitcher friendly - A backstitch is shown, but you can use a backstitch, chain, whipstitch, split stitch, any combination of stitch - whatever suits YOU best. Or perhaps different or MORE COLOURS? I would love to see this pattern stitched in colours that represent a fuller spectrum of sexualities and identities.(Explore a diversity of pride flags here.)